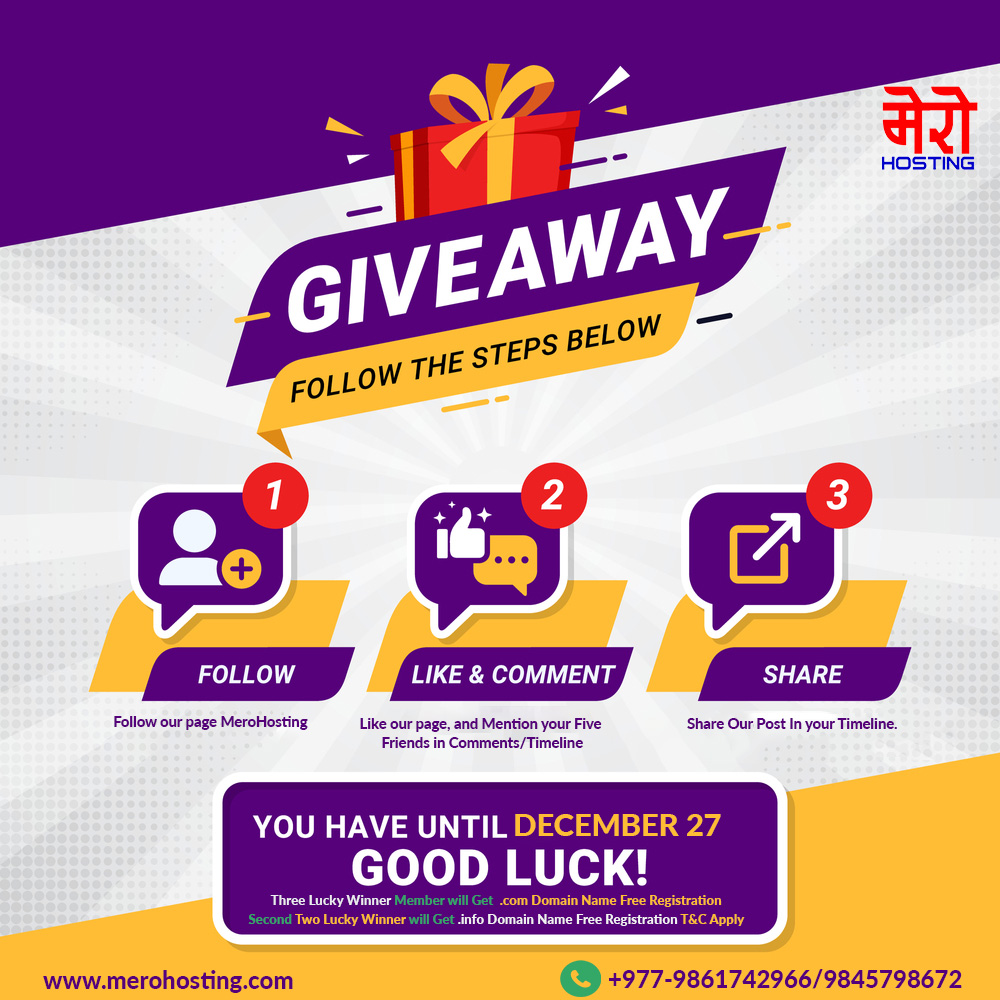 MeroHosting Giveaway
Rules.
>> Participants must Like and Follow our MeroHosting page.
>> Must mention 5 Friends in the comment section.
>> Must share the post publicly on their timeline and tag 5 friends.
Three lucky winners will get .com Domain Name in Free For First Year.
Two Lucky Winners Will Get .info Domain Name in Free For First Year.

This offer is valid until December 27.

Results will be published from the MeroHosting Facebook page on December 29, 2021.
Term and Condition
Members are unable to transfer a domain in the first year, User Must renew the domain after 1st year of registration, he/she can transfer their domain.
The domain renewal cost will be as usual renewal price of MeroHosting.
For More Details:
www.facebook.com/merohosting
+977-9845798672, 9861742966
www.merohosting.com
[email protected]
---